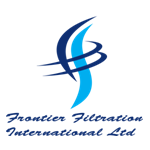 Frontier Filtration International Limited was formed with the vision of offering our customers a one stop solution for all their filtration requirements. With personnel from a variety of backgrounds within the filtration industry Frontier are able to offer the customer a complete service for any product or service related to their filter units, from simple maintenance to designing and supplying new filter units.
Frontier Filtration International Ltd personnel have spent many years developing working relationships with a vast range of filter unit experts, from all backgrounds and as a result now has access to many top manufacturers, specialist engineers and O.E.M's in the UK and central Europe, enabling us not only to supply customers with any manner of filtration products that they may require but also to supply them with any technical information which may be required.
As mentioned we can offer a wide range of services regarding any aspect of filter units.
A list of services we can provide are listed below:
Investigation of any problems in existing filters, ranging from filter bag problems to problems with the filter unit itself, with full reports of findings given.
Correction of any problems, big or small, found by our engineers by use of our own skilled and experienced technicians and personnel, without involvement of the filter unit manufacturer. This can be very cost effective as we do not have to use specific services and parts which can tend to be very expensive.
Maintenance of filter units in the form of proactive site visits, rather than reactive visits, in order to identify and rectify problems which have occurred or may occur in the near future. These visits can be carried out on a monthly basis, quarterly basis or however frequent the customer requires them. Service reports with recommendations for each filter will be provided to the customer for reference.
Supply and installation (if required) of any spare parts required for filter units including filter bags, filter bag cages, filter cartridges, solenoids, control boards etc.
 Design and supply any type of new filter unit to match the customer's requirements.
Detailed material analysis of filter bags can be carried out and suggestions can be given as to the type of filter media that would be best suited to the particular filter unit. This is done in partnership with our filter bag supplier.
A fitting service for filter bags and cartridge filters for all types of filter units.
Our sister company, Frontier Air-Conditioning , is now an agent for PCME, a world leading supplier of dust emission monitors. Frontier Air-Conditioning can supply, install, maintain and calibrate these machines and offer a full back-up service as required. Certificates can also be produced if required. They also offer a complete service for any air conditioning on site, from service contracts to installation.
All types of stack emission testing, including Iso-kinetic testing is done through our MCERT'S qualified partners. This is carried out independently and thus an independent report is given to prevent a conflict of interest. This is then given to the appropriate authorities by the factory/plant manager to keep the plant compliant.
All our work is carried out only by experienced personnel and we consider Health and Safety to be very important. Before we commence work a site specific method statement and risk assessment will be produced. Our Health and Safety Statement and copies of our site survey form are available upon request.